Musack is breaking into Oakland, and there's no better program for us to partner with there than 3 O'Clock Rock, an after school and summer music program there for kids and adults... right up our alley!
3 O'Clock Rock had a fundraiser this past Sunday, April 23rd, at the Pacific Pinball Museum, and our friend Jem, (VIP Volunteer/Supporter/Donick's former bandmate), had an idea to help us get involved.
We contributed a guitar as a raffle prize and a guitar to the 3 O'Clock Rock program, but not just any guitars. Read Jem's story of these guitars:
"I recently got a new reissued Mustang guitar with a great 3/4 scale set up, two humbuckers and a three way switch.
My favorite guitars are short scale with a single neck position pickup and no switches (e.g. Fender musicmaster ii), All thriller, no filler.
So I stripped down my guitar to a musicmaster configuration and asked a good friend to help me make a custom pickguard for it.I put together a duplicate of the tigerstriped guitar from some spare Mustang parts. I bought it to donate to the Three O'Clock rockers on behalf of Musack at the fundraising benefit at the Pinball Museum on the 23rd.
It seemed a fitting way to start putting some literal and figurative pieces in place."
Jem has updated us that the event was a huge success. The ticket sales alone will pay for a student scholarship with raffle tickets selling well too! Performers included:
Thee Ugily People
Bossifiers of the Unknown
Devils Scorpions
Mixed Mix Tapes
Tashi and the Main Streets
Half Time Show
Uber Dystopia
Death Metal Chickens
Dead Stick
Krudwerk
Francis Lau
with special guests the Chuckleberries
Jem's son, Theo, won the Musack guitar and donated it back to 3 O'Clock Rock! Thanks Jem and Theo for making music happen!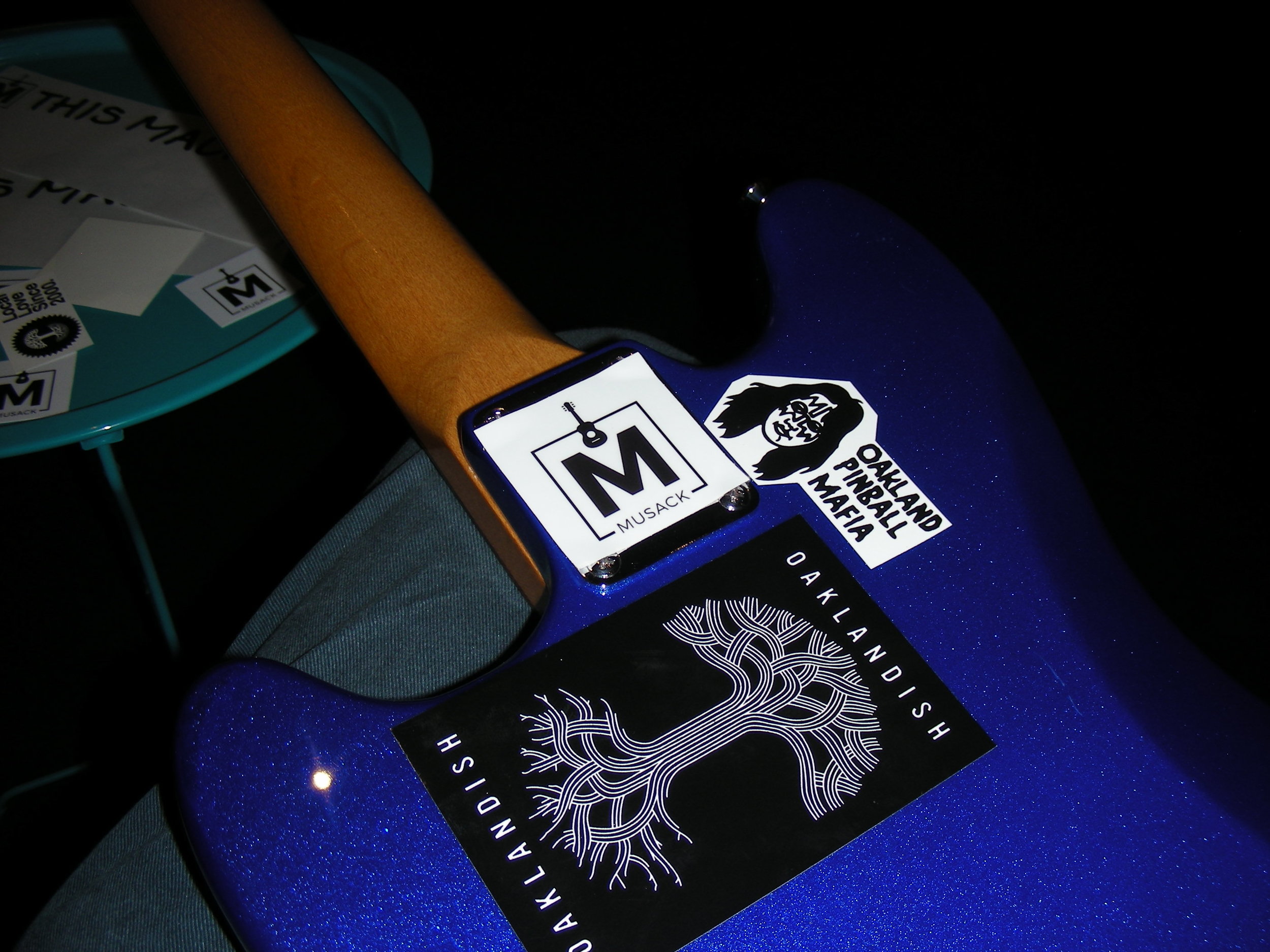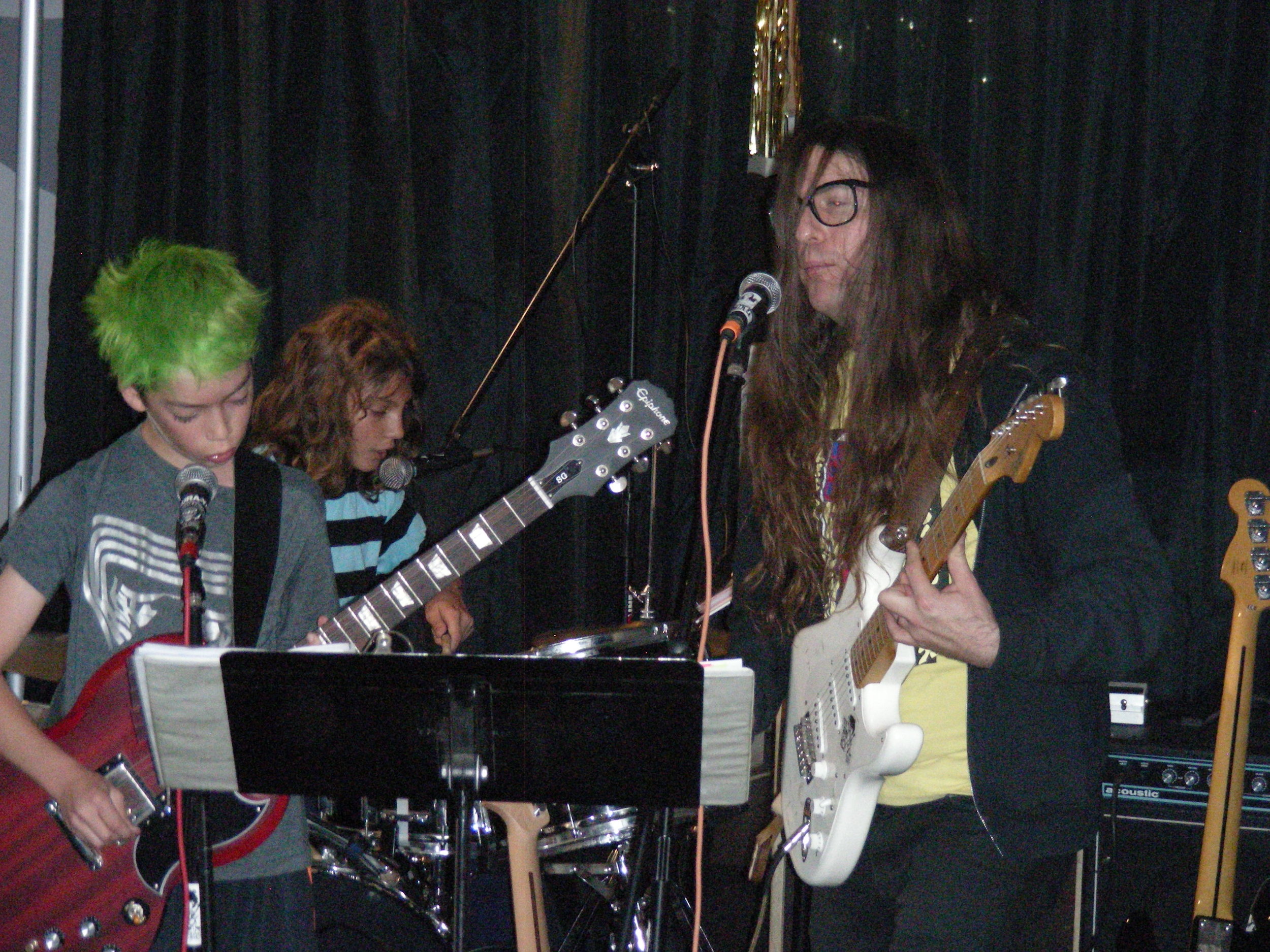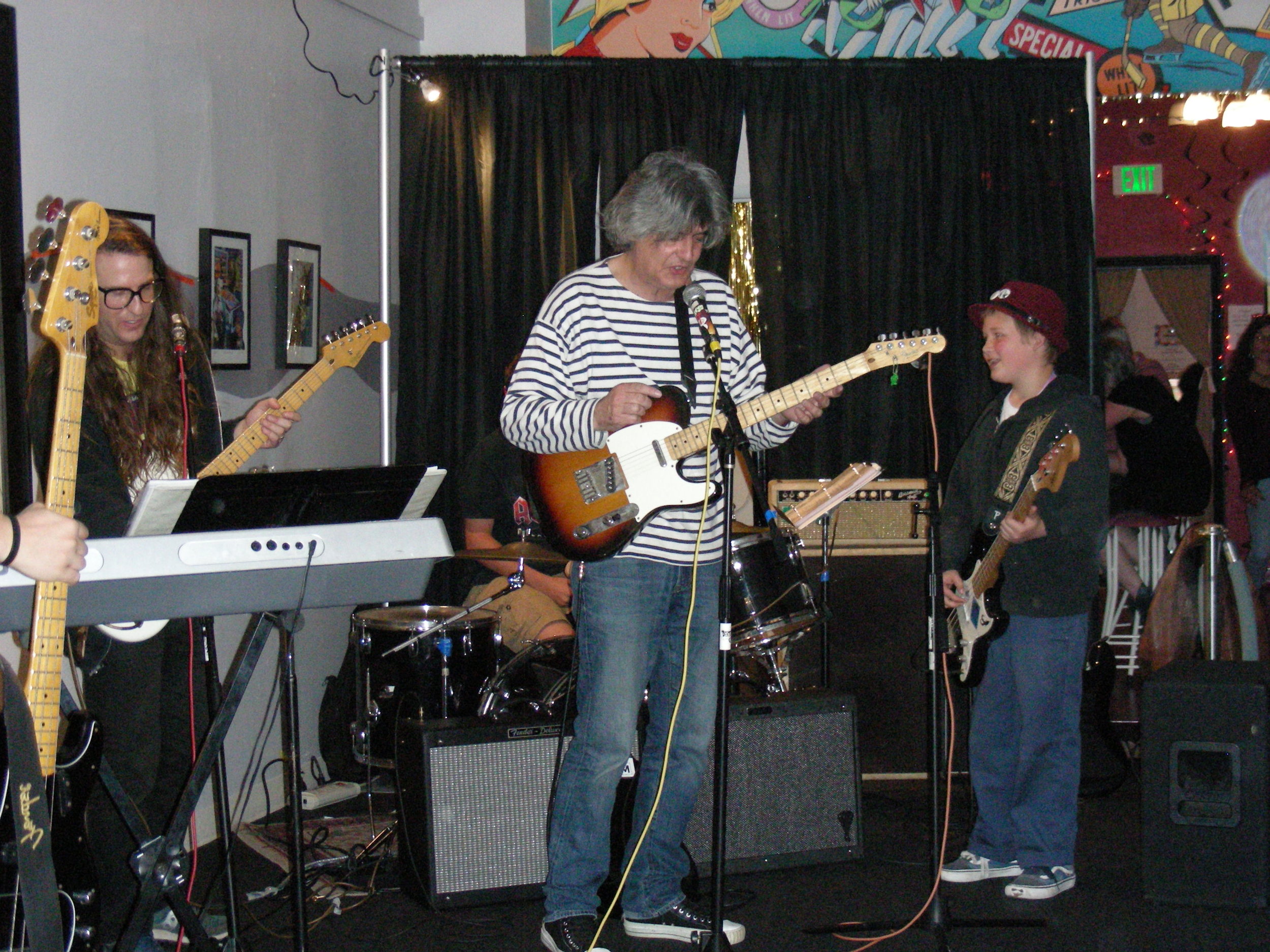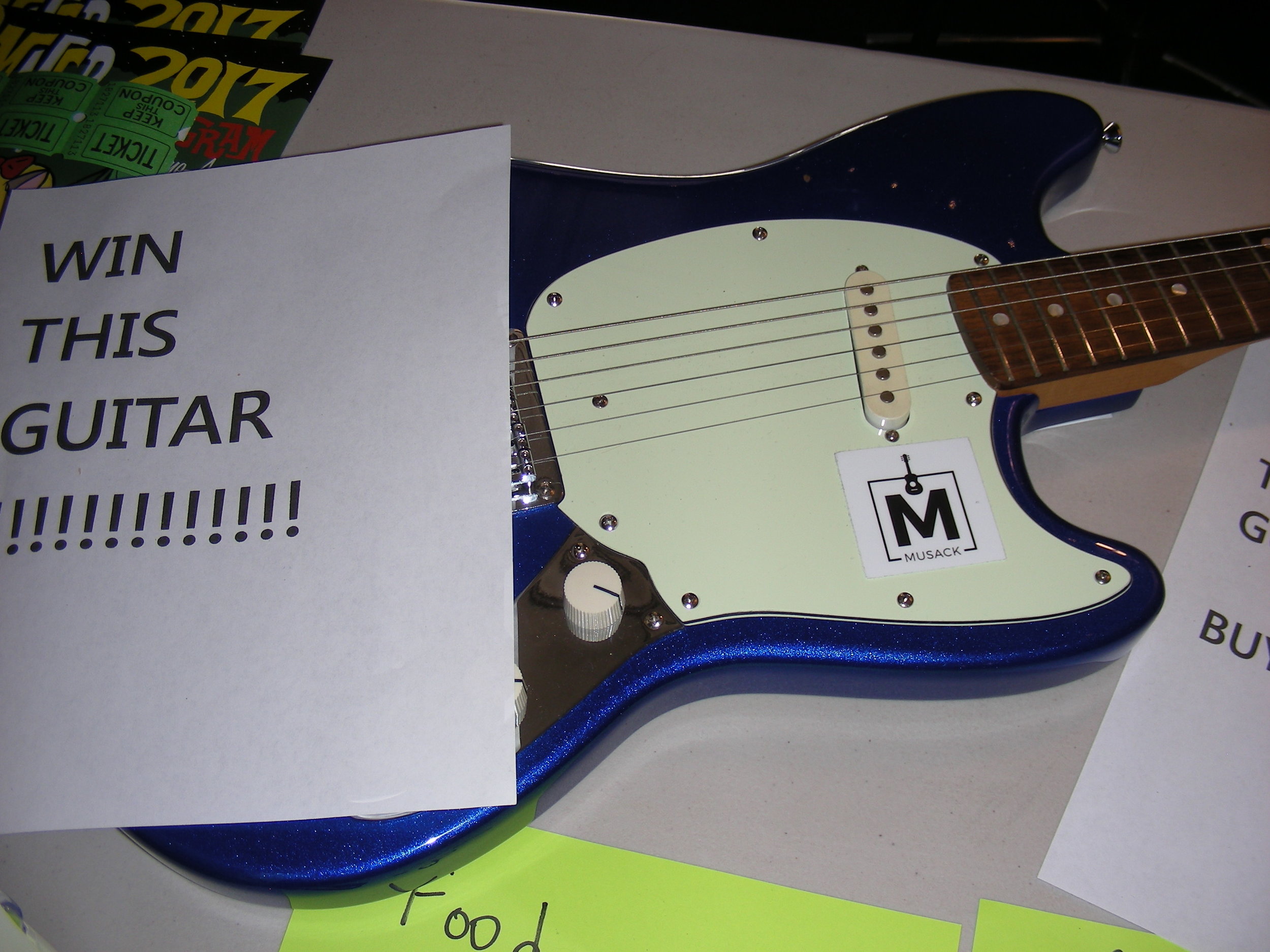 See more photos here and donate to help Musack continue making music happen with 3 O'Clock Rock and our other programs!